Curiouser and Curiouser…VMware Open Source
You may be familiar with VMware through its products: on the desktop it's likely Fusion or Workstation; in the datacenter it's vSphere. But that picture of VMware is a dated one - a 20-year old vintage photo, captured in time. Today's VMware is much, much more - cloud, security, application development platforms, networking, and open source.
"What's that? VMware and open source? Is that possible?" Well, let's bring you up to speed. Today's VMware includes leadership and contributions across a variety of third party open source projects including Kubernetes, the Linux kernel, RabbitMQ, Spring, Cloud Foundry - just to name a few. Beyond that our VMware-originated open source projects such as Harbor, Contour, or Clarity continue to enjoy wide-spread adoption and a growing contributor community. We're founding members of a number of open source foundations including Cloud Native Computing Foundation and Cloud Foundry Foundation and our Chief Open Source Officer, Dirk Hohndel, sits on the board of the Linux Foundation. TL;DR: VMware is an open source leader, committed to open source and invested in its success.
To learn more about VMware's open source commitments, our engineers, projects, and insights, visit the VMware Open Source Shop of Curiosities at
All Things Open where we feature some of the things we're working on in open source - from the quirky to the mainstream. Project deep dives, real-time Linux, and gitting real with Git - it's all in the shop. Drop in, take a look and spend some time. But then hurry back to the rest of All Things Open. Don't worry -- our "shop" is open late and the door is always open.
Follow us on Twitter @VMWopensource and read more at our blog: blogs.vmware.com/opensource.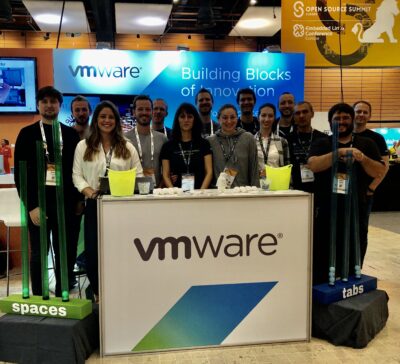 ---
This post is part of the 2020 ATO Sponsor Series where sponsors discuss a session they're hosting or simply what they'll be doing in the exhibit area. VMware is a Gold level sponsor.