OPTUM Open Source Friday 2020
The Event!
Optum depends on Open Source for success in our mission to help create a healthier world.
Giving back to public projects through code, time and financial resources ensures that those communities are strong and thriving when we need them most.  To that end, the Optum Open Source Program Office hosted our inaugural Open Source Friday event in September 2020.  Open Source Friday is an industry movement to encourage people, companies and maintainers to contribute a few hours to open source software every Friday.  Our event was designed as a worldwide virtual conference to highlight strategic open source projects, introduce newbies to the mechanics of open source community participation and emphasize Optum policy and process designed to encourage open source contribution.
By the Numbers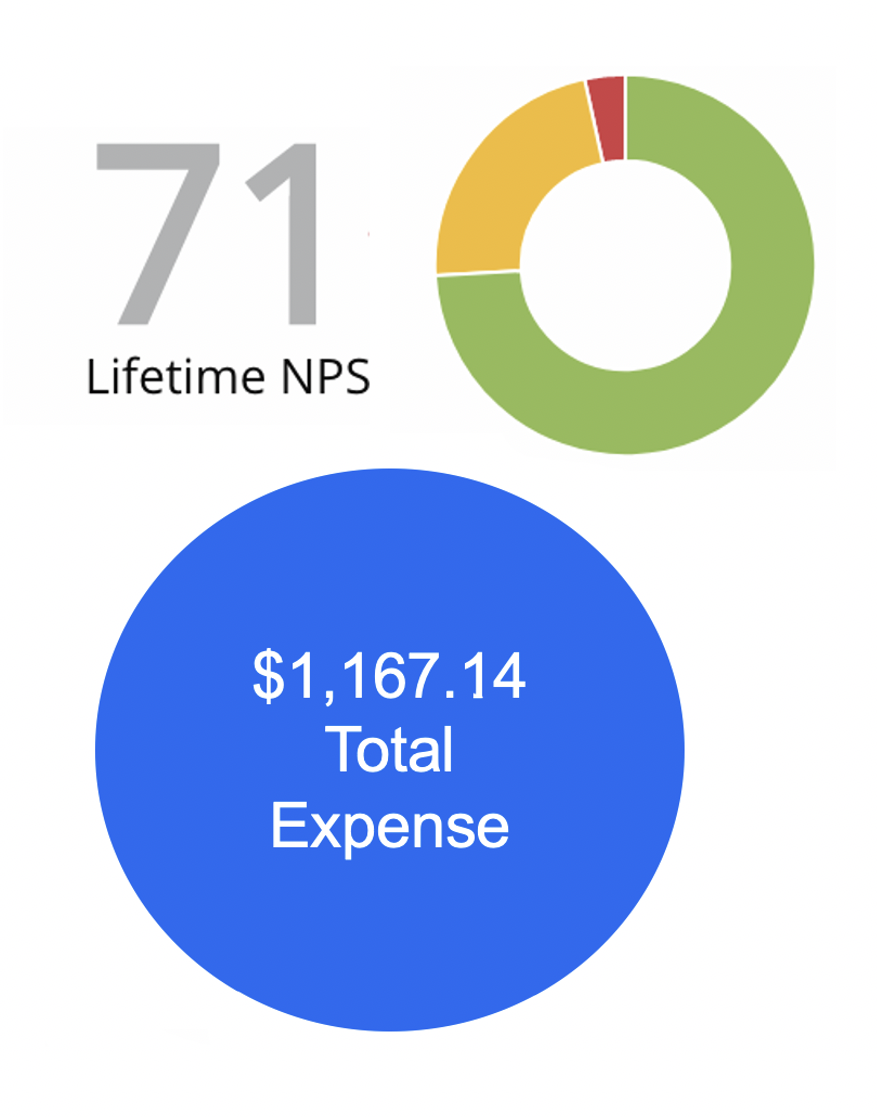 1,306 registrants

643 Attendees

2 Kyenote talks

24 Session break-outs

26 Seasson leaders

25.5 Hours of content

27 Videos recorded and posted

362 Video replays in first 2 weeks

117 Survey responses
Our Content
Our conference was divided into four tracks to facilitate participant planning:
How to Open Source – an introductory set of sessions for those new to the open source world. Sessions focused on basic logistics and navigation, company policy and process, and core tool techniques for successful community interaction.
My Favorite Open Source Projects – these sessions focused on those open source projects heavily favored by our development community to solve common issues. Examples included OpenJDK, pymqi, React and Flask.
Key open Source Projects – sessions were targeted at open source projects strategic to Optum applications and services. Examples included Kafka, Disposable Cloud Environment and Neo4j.
Open Source Culture – this track focused on the bigger picture. Sessions focused on creating community, how to introduce new projects to our ecosystem and contribution etiquette.
What did we learn?
We made a point of polling attendees throughout the day's events to get real time feedback.  We also conducted a Net Promoter Score style survey immediately after the event.  The results were both encouraging and insightful, providing several opportunities for improvement in future events.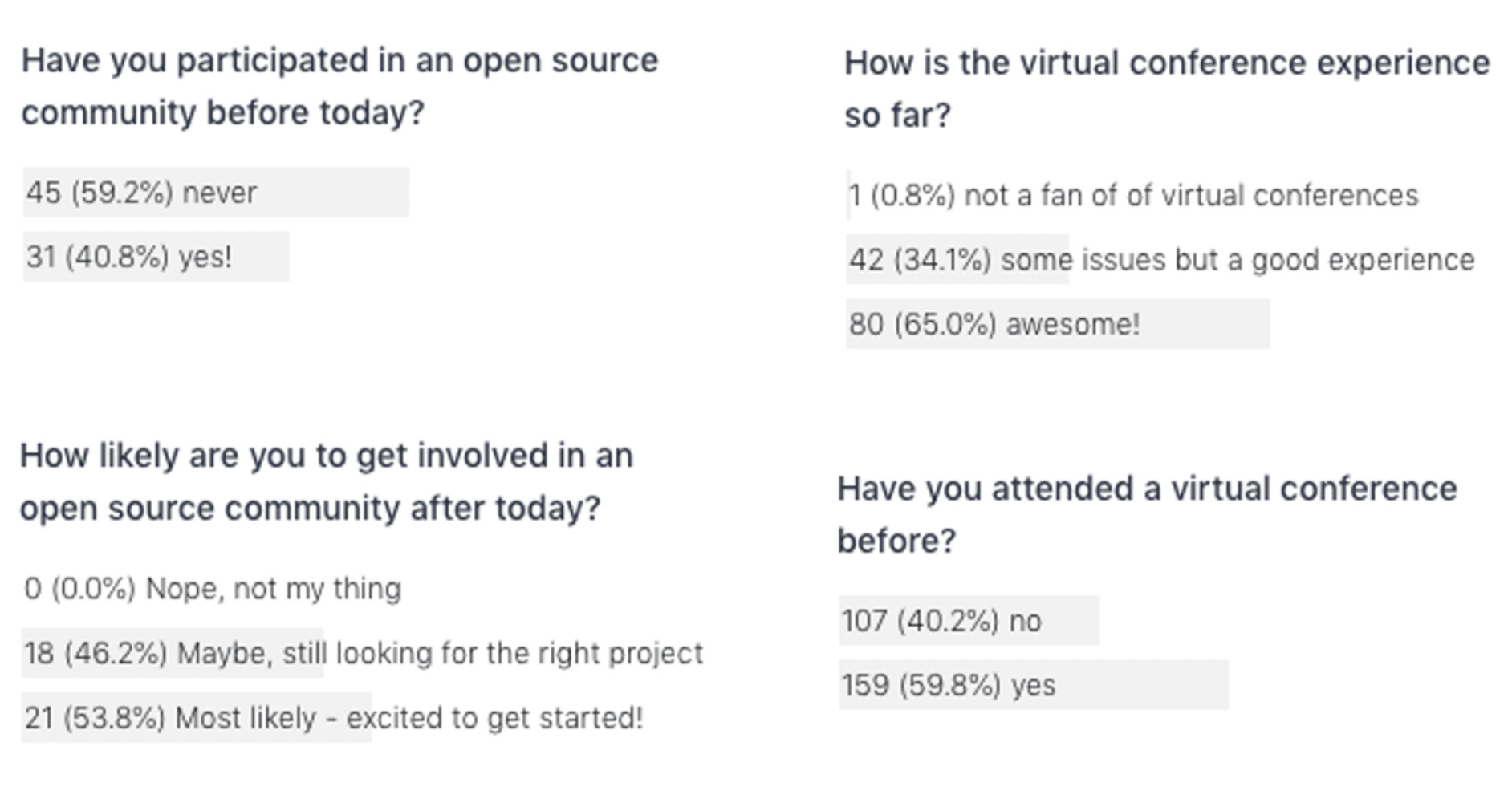 We also received helpful feedback targeted at the virtual conference event format.  Open Source Friday was our first event with a completely virtual approach and the experience overall was very positive but with room for improvement.  Some specific areas include:
Session leaders need to consider visual limitations of medium – bigger fonts, magnify code examples etc.
Need to ensure session leaders have tested the network/audio/video setup to be used on conference day
Need to emphasize use of an appropriate modern browser
Sessions with more than one speaker in a panel or discussion format might be easier for first time presenters
Are we making an impact?
Success for our OSPO is measured on several dimensions which align to OptumTech strategy, with one of the most important being support of open source communities crucial to our products and services.  Open Source Friday is all about recognizing both our opportunity and obligation to be an active and productive participant in those communities.  Our numbers are moving in the right direction, and events like our Open Source Friday Virtual Conference are enabling our success.

---
This post is part of the 2020 ATO Sponsor Series where sponsors discuss a session they're hosting or simply what they'll be doing in the exhibit area. Optum is a Platinum level sponsor.