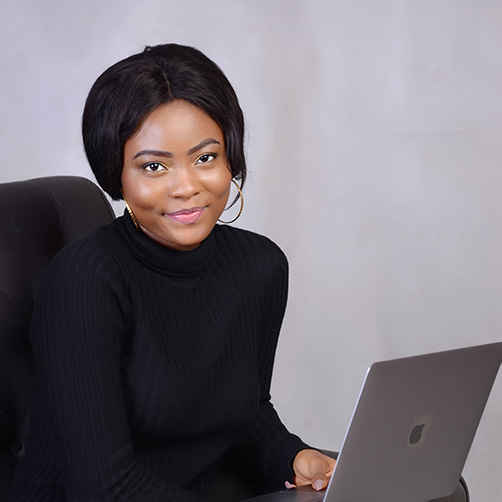 Abigail Makolo
Product Designer and Open Source Design Advocate
Abigail is a Product Designer and Open Source Design ""Avocado"" 🥑.
She has over 3 years of experience in technology; focusing on web and product design. Over the past 2 years, she has worked on more than twelve products that are contributing to saving lives and improving healthcare delivery.
Abigail loves open source and is passionate about helping people learn how to grow as open source contributors. She is a member of the Open Source Community Africa (OSCA), a community of creative minds driving the open source movement in Africa. She was a Google Code-In 2019 mentor for Anita B.org, a community that encourages the participation of all women involved in technology and open source.
Pronouns: She, Her