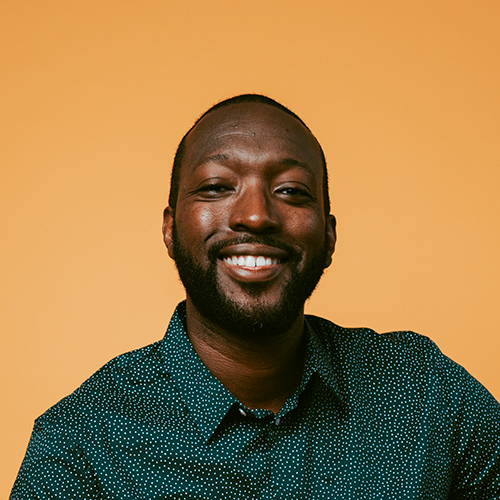 Justin Dawkins
Managing Partner
Collab Capital
Justin Dawkins is a full stack software engineer and Metro Atlanta native with over 15 years of marketing, technology and entrepreneurial experience. After studying marketing at Georgia State, and a short stint in technology consulting, Justin went on to work for Atlanta based email marketing services startup, SilverPop which was later acquired by IBM in 2014 (now Acoustic). After several years of contributing to the digital marketing success of UPS, General Mills, and Honda USA Justin spent the next four years creating marketing technology solutions for various companies across various industries as marketing technology consultant. Justin is best known for creating digital experiences for the TV and film industry. Some of the productions Justin had the opportunity to work on include the films: Notorious, Lucas Film's Red Tails, The Help, and Tyler Perry's Meet the Browns, just to name a few. Additionally, he's created digital experiences for the 100 Black Men of Atlanta, Walmart, and many more.
In 2013 Justin moved to San Francisco and began working on SoClick, a social listening and analytics company for brands. Deciding to bootstrap the business Justin returned to Atlanta to engage directly with Atlanta-based companies, providing social analytics to marketing firm Liquid Soul and media brands like CNN. After nearly 2 years Justin shuttered SoClick to found Inflex Digital Studio where he works to develop and integrate technology to help small businesses and entrepreneurs launch and grow their digital presence. In 2017, through his work at Inflex Digital Studio, Justin forged a partnership with Google to become Atlanta's first Google Digital Coach. As Google's Digital Coach Justin has the opportunity to connect Atlanta's small businesses, creators and startups to educational resources designed to nurture and help grow Black-owned businesses. To date, Justin has coached thousands of small businesses, startups and creatives in Atlanta's emerging entrepreneurial community.
Along with his entrepreneurial work Justin is a dedicated member of the 100 Black Men's young professional auxiliary, the Emerging 100 where he serves as the organization's technical advisor and most importantly a mentor to young men at Atlanta's BEST Academy. Additionally, Justin is the Co-founder, and Co-chair, of Atlanta's social impact organization Goodie Nation. During his tenure at Goodie Nation, Justin has helped hundreds of everyday people and dozens of entrepreneurs discover a role in an innovative process designed to solve some of the world's toughest problems.
Most recently Justin launched and serves as Managing Partner for Collab Capital, an investment firm that focuses on providing Black entrepreneurs the social, human and financial capital they need to build profitable businesses.