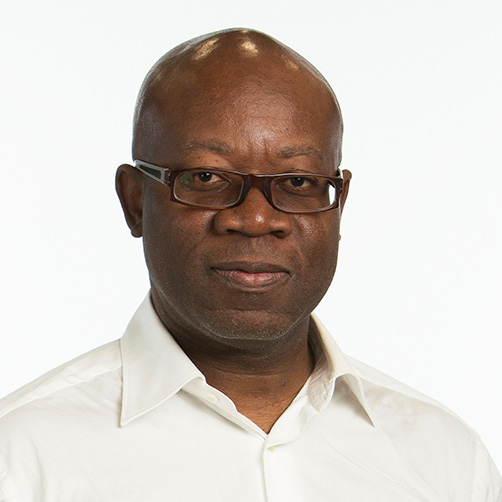 Ndu Emuchay
IBM Fellow, IBM Services Cloud Transformation Member, IBM Academy of Technology
IBM
Ndu Emuchay is an IBM Fellow and has extensive experience working with some of IBM's largest clients around the world, across industry, in both the mature as well as growth markets. Over the past years, Ndu's focus has been in working immersively with some of IBM's largest clients and partners, driving cloud transformation and engineering, establishing new ways of working, elevating technical leadership development to deliver significant and sustained business outcomes.
This era of digital transformation requires organizations to integrate their core services and platform capabilities to realize the full potential of moving mission critical workloads to the Cloud and partnering with their clients to co-create and transform the way they work in order to take full advantage of cloud. In his role, Ndu leads work to re-imagine IBM's most valued clients' transformation future and to scale success, enabling these clients modernize their application portfolio, transform the way they work, and manage their workloads on the cloud. To scale success, Ndu leads a high performance team of Distinguished Engineers to drive solution engineering for next generation cloud transformation engagements for IBM's marquee accounts taking full advantage of IBM Research, IBM Services and IBM Cloud capability including Red Hat, IBM Cloud Platform and Open Source capabilities, to articulate and implement differentiated and superior benefits to IBM clients.
Starting mid this year, Ndu has led the Emb(race) Call for Code Spot Challenge in which IBMers around the world, from 22 countries, answered the Call, which involved a demanding schedule and a push that has yielded more than 20 deeply meaningful and innovative solutions that have the potential to positively impact society. The Emb(race) effort is grounded in the belief that technology can bridge a gap in society and if applied with care, can pave a road to real and sustained progress. The solution building blocks from the Emb(race) Call for Code Spot Challenge will be open sourced to the world in partnership with United Nations Human Rights and other ecosystem partners and organizations, with the goal of sustaining the social impact IBMers, IBM and the technology industry more importantly can make on a global scale.
Ndu is the co-author of The Cloud Adoption Playbook and is a member of IBM Academy of Technology. Ndu holds a Bachelor of Science degree and a Master of Science degree in Architecture, and a Master of Science degree in Information Systems and Technology. Ndu is based in the Austin, TX and works with IBM clients, partners and IBM teams around the world.