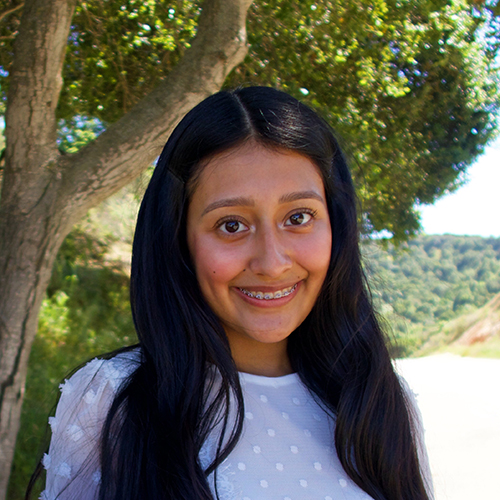 Stephanie Tena-Meza
Kode With Klossy Scholar
Stanford University
Stephanie Tena-Meza is a first-generation Mexican-American from Salinas Valley in California and grew up as a daughter to agricultural farmworkers. Currently, she is a freshman at Stanford University intending to study computer science.
In high school, Stephanie participated in Kode With Klossy, Stanford AI4ALL, and the Stanford Institutes of Medicine Summer Research Program. She also started the Girls Who Code chapter at her high school and co-founded her school district's first-ever underwater robotics team. Stephanie is most proud of creating the Youth Tech Academy in her community. Her initiative aims to teach 21st-century skills through tech and empower students to pursue STEM in higher education. As the Director, she is working to hold the academy virtually and expand across her rural community to reach hundreds of students in the future. Her efforts have been recognized by the National Center for Women & Information Technology as a national winner in 2019.
Stephanie is a proponent of diverse representation in CS/AI and works to create an inclusive and diverse tech future. In 2019, she was a keynote speaker at the Stanford Human-Centered Artificial Intelligence (AI) inaugural symposium where she also interviewed Bill Gates about AI. She is optimistic about using CS/AI to help alleviate some of the world's biggest problems and plans to focus her efforts in CS/AI for social good.