2020 T-Shirt: Courtesy of Salesforce
We couldn't be more excited to announce the 2020 conference t-shirt design!
Every year much thought and consideration go into the design, and we make every effort to ensure the final design and the shirts chosen are ones people will like and actually wear. We certainly hope it is the case this year.
Without further ado ... here is the final design on three different colored shirts.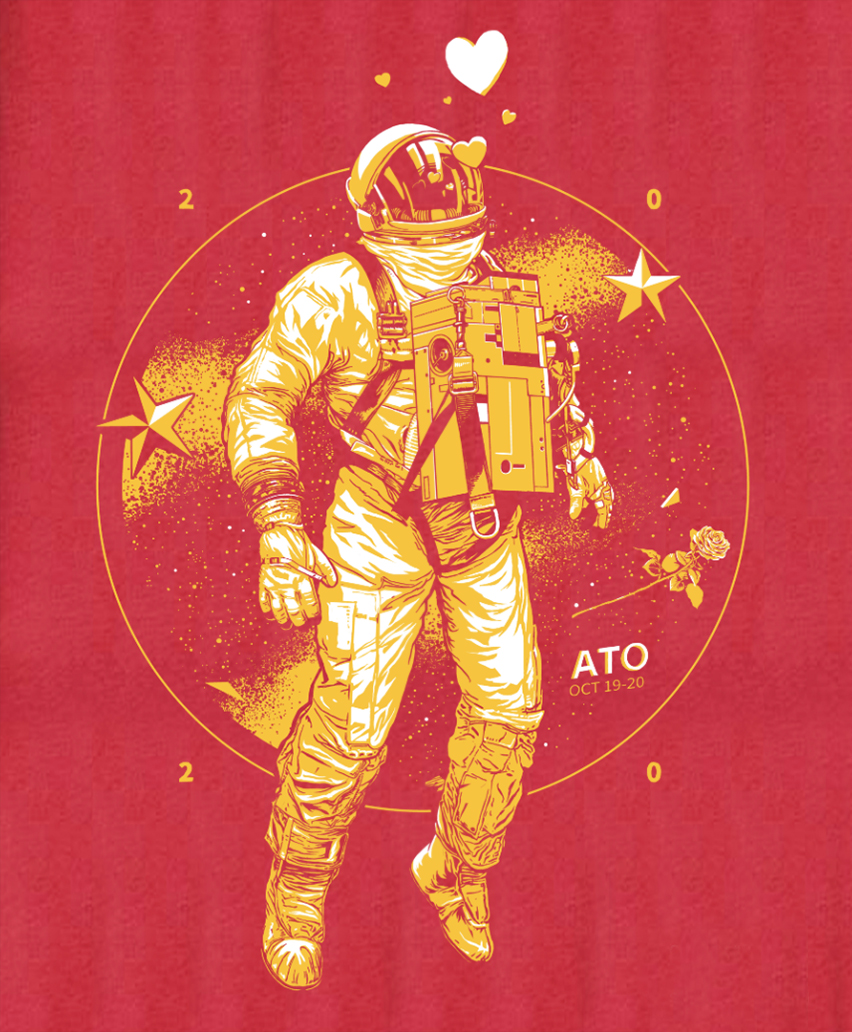 1. The shirt is possible because of the amazing team at Salesforce. They are a Presenting level sponsor in 2020 and are true friends of ATO and the open source community. Salesforce is also responsible for making FREE registration to ATO possible for the first time ever
2. Conference shirts are available with the VIP 1 and VIP 2 registration options to the conference this year (we'll happily ship one to you), and we'll be giving away numerous shirts leading up to and during the event on October 19 & 20. In addition, Salesforce will be giving shirts away at their exhibit table in the Exhibit Hall in the 19th and 20th.
Contact us directly with questions or comments about the 2020 shirt at [email protected].
Be sure to register today to attend both days of All Things Open 2020. For the first time ever there is a FREE option, courtesy of our Presenting Sponsors.