Open Source is Everywhere at Salesforce
You don't have to convince us that big companies like ours have a responsibility to support the open source ecosystem.
We knew that open source was "everywhere" at Salesforce, but this year we decided to ask our teams where exactly they were using it. Turns out, open source shows up all over the place, including in developer tooling and environments (Service Mesh, testing, setting up employee laptops), within some of our products (Heroku, B2C Commerce, Salesforce.org, MuleSoft, Chatter) and for customer support with Service Cloud (Einstein Article Recommendations). Some of our products, such as Lightning Web Components and Salesforce.org Open Source Commons, are even open sourced themselves. Seeing how much of the work we do everyday is dependent on open source has reinforced the fact that we need to go beyond contributing to open source code and documentation.
We are excited to be sharing about all of this and more in several upcoming speaking sessions at All Things Open that you can tune into.
Sarah Mei shares how to make a career out of your jobs, leveraging open source along the way.
Alyssa and Josh will moderate a chat to help folks who open source a project to scratch their own itch but then find themselves receiving issues and pull requests—what we call an Accidental Maintainer.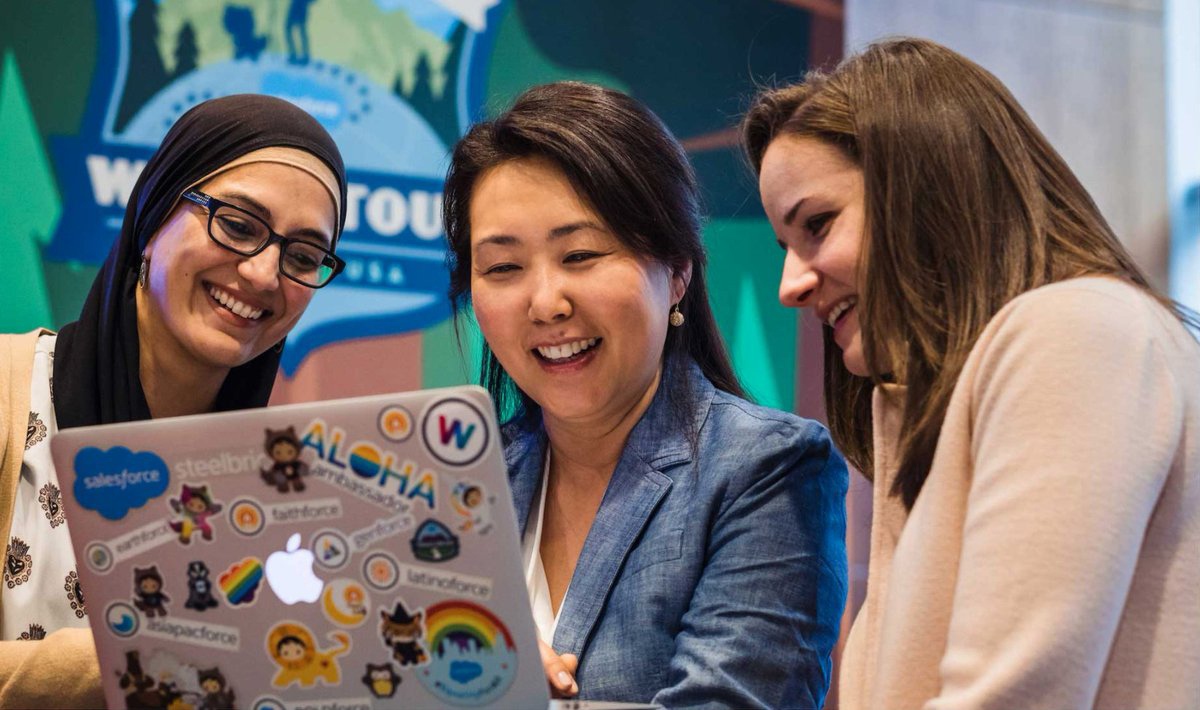 In the past year, we've open sourced 27 projects, both big and small, that solve problems in infrastructure, security, application development, and artificial intelligence. But even more impactful to us are the 1,000+ employees who have made at least one open source contribution, and the employees who were invited onto committees for several notable projects, like Istio, Open Service Broker (OSB), Apache HBase, and Apache Phoenix.
We invite employees to contribute to open source as part of their job and as a volunteer activity highlighting humanitarian open source projects during regular volunteer events for our employees, in addition to supporting broader open source community. From using projects, making improvements, and sharing our most impactful innovations, we want to leave OSS better than we found it. Our FOSS Fund, through which employee contributors can nominate and vote on recipient projects, is the latest way we're giving back.
Our challenge to you—should you choose to accept it—is to take a look at the tools your company depends on. How many of them are open source? What impact would it have on you if that tool went away overnight? (If that's a terrifying thought, well, it is the spooky season...) For us, we'd be pretty lost without Kubernetes, Python, Golang, Java, Apache Phoenix, and Apache HBase, among others. So we're spending a portion of Hacktoberfest seeing what contributions we can make to these projects. Can you identify one pull request—a bug fix, a piece of documentation, a new feature—that would make a project you rely on better? You can keep up with our latest work by following us on Twitter at SalesforceEng  and watching for our posts tagged with #SalesforceOSS. Let us know there what YOU'RE doing to leave it better than you found it!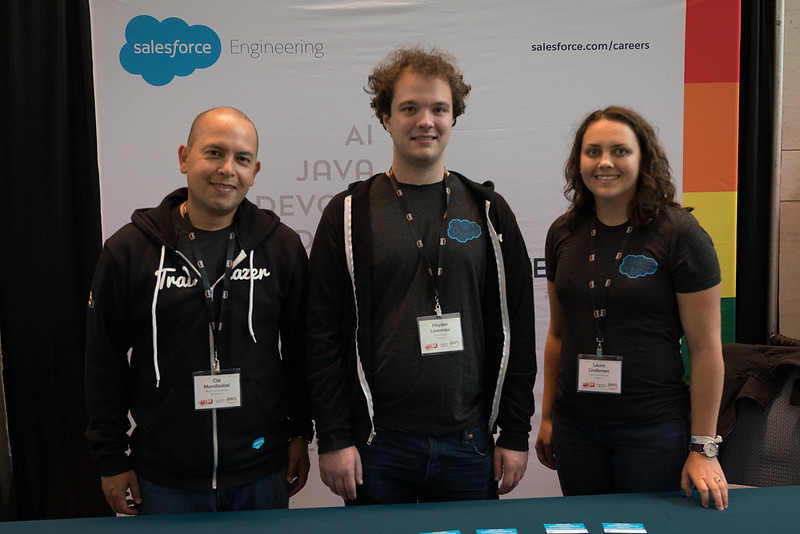 ---
This post is part of the 2020 ATO Sponsor Series where sponsors discuss a session they're hosting or simply what they'll be doing in the exhibit area. Salesforce is a Presenting level sponsor.